Systems 22 Pty Ltd
Unit 1, 10-12 Montore Road
MINTO NSW 2566
PO Box 5991 MINTO NSW 2566

Ph +61 2 9603 4022
Fax +61 2 9603 7622
sales@systems22.com.au
IO for Allen-Bradley® PLC
SNAP-PAC Systems
SNAP-PAC Software Suite
SNAP-PAC Controllers
SNAP-PAC Brains
SNAP-PAC Base Racks
SNAP I/O Modules
Solid State Relays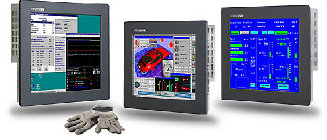 SNAP PAC Learning Center
OPTO 22 Products
Opto 22 manufactures controllers, I/O, solid-state relays, and software products that link electrical, mechanical, and electronic devices to networks and computers. Opto 22 products are used for industrial automation, remote monitoring, and data acquisition.

G4 Digital Modules
G1 Digital Modules
QUAD Pak Digital Modules and Racks
G4 I/O Racks
I/O Racks
Systems 22 was founded in March 1993 to promote Opto 22 automation products to the Australian market. For more than 30 years, Opto 22 has been developing quality hardware and software solutions for thousands of automation applications around the globe. Opto 22 was one of the first companies to recognize and implement solutions involving personal computers. Today Opto 22 is meeting complex industrial automation and information technology challenges by providing solutions for companies who use commercial computer technology. In Australia, Systems 22 has supplied Opto 22 for applications as diverse as I/O for the Sydney Harbour Tunnel and Solid State Relays in petrol pumps.
Proud Australian distributor of Opto 22 since 1993
Website by Systems 22
Adapter Cards
Watch videos