Australian Opto 22 Applications and Case Studies
Thredbo Ski Resort uses Opto 22 SNAP PAC Control System in the making of snow. Housed in the compressor room, water is drawn from a nearby dam and pumped up the mountain where it combines with compressed air to make snow.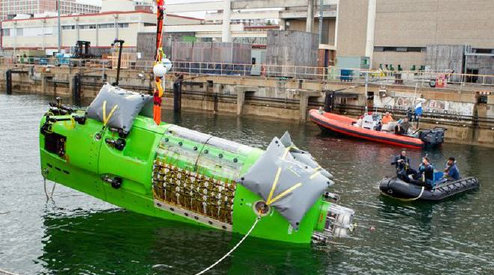 Ballarat Health Services

Ballarat Health Services in Victoria, Australia is a major health care organization comprising two hospitals, convalescent homes, psychiatric services, six nursing home hostels, and rehabilitation centers. Ballarat uses Opto 22 SNAP PAC Systems for equipment automation and building management.
Thredbo Ski Resort Snow Making
Hyperbaric Systems by Fink Engineering


Fink Engineering has used Opto 22 PAC Control Systems for installations of Hyperbaric Chambers worldwide including the World's Largest Rectangular Hyperbaric Facility at the Prince of Wales Hospital, Sydney, Australia.
Hamilton Island Water Treatment
Hamilton Island in the beautiful Whitsunday Islands, Queensland, Australia has four Water Treatment Plants - there is a desalination plant, a sewerage plant, a gray and rain water plant. All of these plants are controlled by Opto 22 SNAP PAC Control Systems.

For more information :- Contact Trevor Gardner from TGAA +61 7 5546 4065
Undersea Drilling Rig by Benthic Geotech
Benthic Geotech developed the PROD (Portable Remotely Operated Drill)
in Sydney, Australia. The first of its kind, and is still the worlds most versatile and productive seabed drilling and geotechnical testing system. Proven in repeated deployments in ultra-deepwater up to 3,000m. The PROD users the Opto 22 SNAP PAC Control system.

For more information :- Contact Mark Griffiths from Sea-Tech +61 2 9584 9599
Sea-Tech Automation has used Opto 22 for Shipboard Instrumentation and controls for over 20 years. Sea-Tech Automation was instrumental in applying for and receiving ABS (American Bureau of Shipping) approval for the Opto 22 product used in their systems.
Shipboard Systems by Sea-Tech Automation
For more information :- Contact Nick Stephens from 22solutions +61 409 217740
Sydney Harbour Tunnel
The Sydney Harbour Tunnel was opened in August 1992 - GEC Projects installed Opto 22 Optomux and Pamux to the RTU's throughout it's length. Whilst the RTU's have been upgraded a number of times, the Opto 22 I/O continues to run to this day. GEC Projects (now United Group) also installed Opto 22 Ethernet I/O into the Northbridge Tunnel in Perth, Western Australia

Computer Cards for Energex Substations
For more than 20 years Systems 22 has supplied Opto 22 for many interesting and varied applications.
Energex, a major electric power distribution company in Queensland, Australia uses Opto 22 PC cards (PCI-AC5) and I/O to connect to their computer network.
Representation picture only

Representative picture only
Solid State Relays for Petrol Pumps
Opto 22 Solid State Relays have been supplied to the manufactures of Petrol Pumps in Australia for many years. In 1974, Opto 22 introduced a complete line of optically isolated solid-state relays (SSRs) for the Component OEM market. The manufacturing technique, developed by Opto 22, used liquid epoxy fill and greatly increased the reliability and reduced the cost of volume production. Opto 22 quickly became, and remains today, the world's leading manufacturer of SSRs.

Co-Generation Plant at the Carrinton Hotel
The Beautiful Historic Carrington Hotel in Katoomba, Blue Mountains, Australia. A Opto 22 SNAP-PAC system manages the cogeneration plant, gas and electric boilers and hydronic circuits for the hotel and brewery, minimising power costs and optimising energy consumption.
In early 2012 movie maker and explorer James Cameron dived to the bottom of the Mariana Trench - 10.9 km below sea-level. The submersiable was built in a small factory in the back streets of Balmain, Sydney, Australia and has the Opto 22 PAC's for controls. All supplied by Systems 22. Equipped with multiple cameras, including 3D video cameras, a tower of LED lights, robotic claws and other apparatus to collect samples of rocks and sea creatures. The unique DEEPSEA CHALLENGER submersiable holds just one person for the descent to the bottom.

Systems 22 (02) 42253170